Zero Hour Reborn: The Last Stand v5.0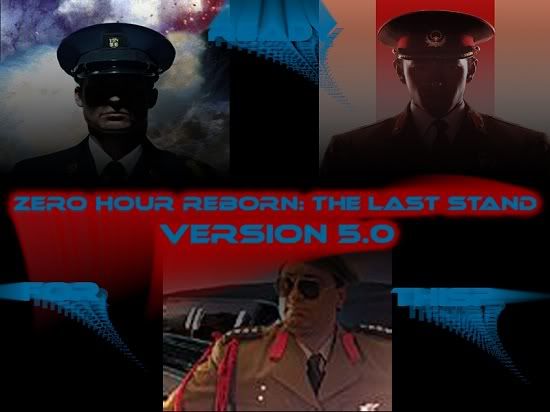 Well Reborn fans here it is, Zero Hour Reborn: The Last Stand (V.5.0). Nuker has been working non stop to give you all what you want.
My clan has also been beta testing to make sure you don't have to deal with bugs in this version of Reborn.
Nuker has done a great job on this version. He has added many, many new things to this version such as:.
**3 New Generals AKA The Rouge Generals**
USA - General IronSide "USA Rouge"
CHINA - General Chen "China Rouge"
GLA - General Mohmar Death Strike "GLA Rouge"
Code:
www.rapidshare.com/files/434114116/zh_reborn_v5.0_the_last_stand.zip
www./file/vNXH6qw/zh_v5.0.zip
www.mediafire.com/download.php?q8994s57hca62zg
Zero Hour Reborn v6.0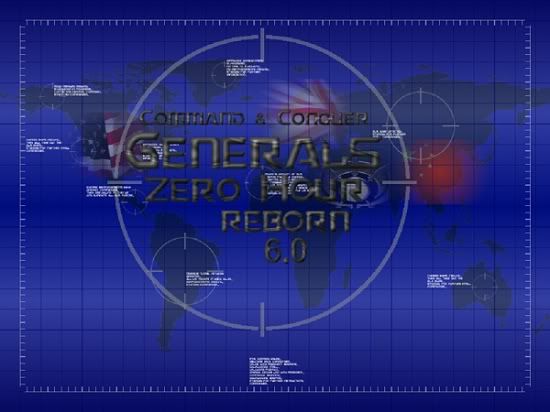 Finally Nuker gives us the gift of Zero Hour Reborn V6!
Stick out tongue this is only a beta so if there is bugs that's understandable and it comes in a nifty installer package with instructions on how to install,
so it's pretty hard to mess this one up.
Enjoy
Code:
www.rapidshare.com/files/287505950/zh_reborn_v6.0_public_beta.zip
www./file/mtaXSy5/ZH Reborn v6.0_public_beta.zip
www.mediafire.com/download.php?hfenpe7y8ql97xx
Increase FOV (CameraHeight) & Resolution bigger than 1280X960
Code:
https://rapidshare.com/files/766285465/C_C-ZH.rar